SHOWING THEM > TELLING THEM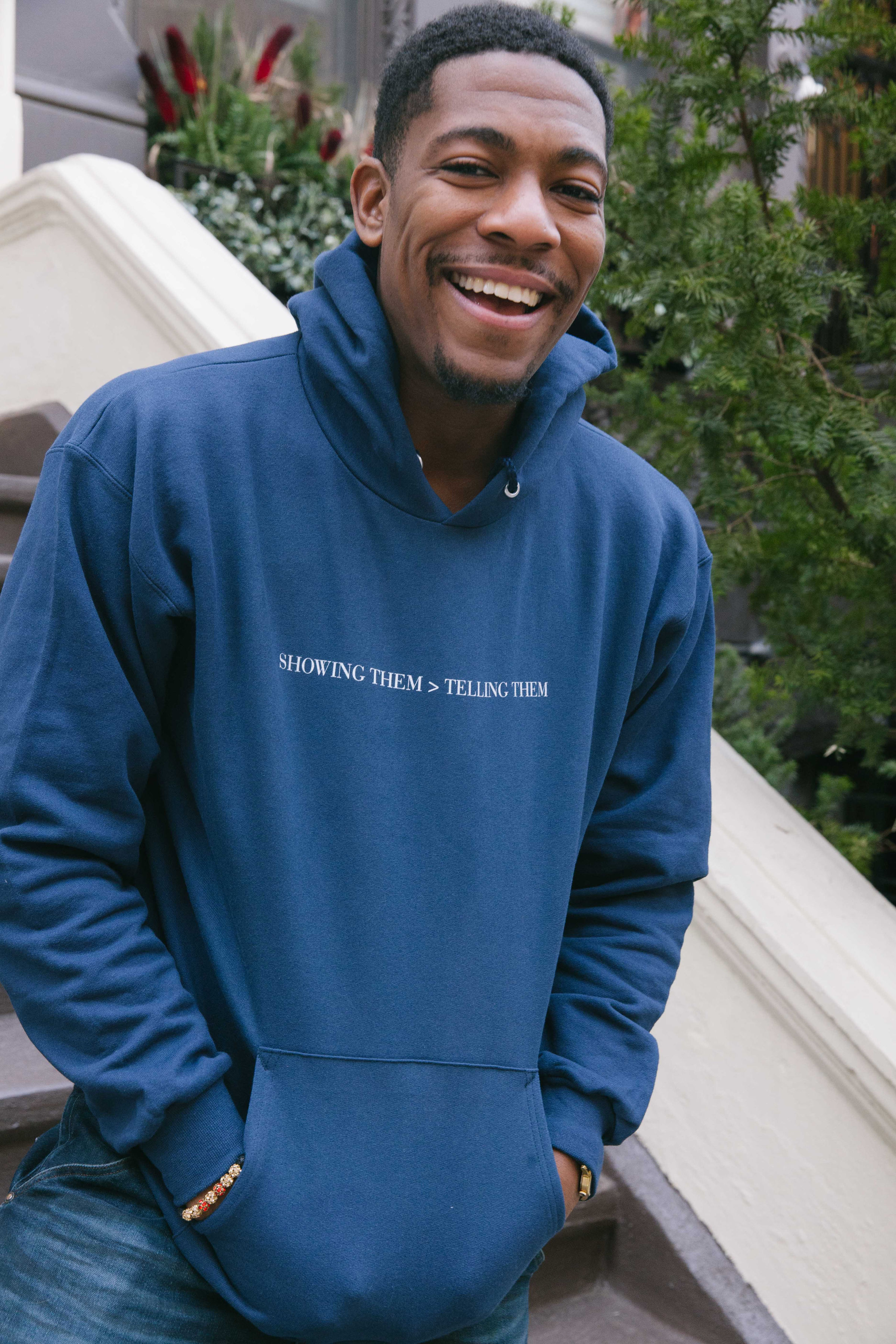 SHOWING THEM > TELLING THEM
One of my mama's favorite lines growing up was "I can show you better than I can tell you" and I applied it to my business. You'll get much farther selling execution over ideas.
Unisex/Men's sizing.
T-Shirts: 100% cotton fine jersey
Crewnecks: 50% cotton. 50% polyester.
Hoodies: 90% cotton. 10% polyester.